Datsun 240Z, The prologue
Where the trouble began.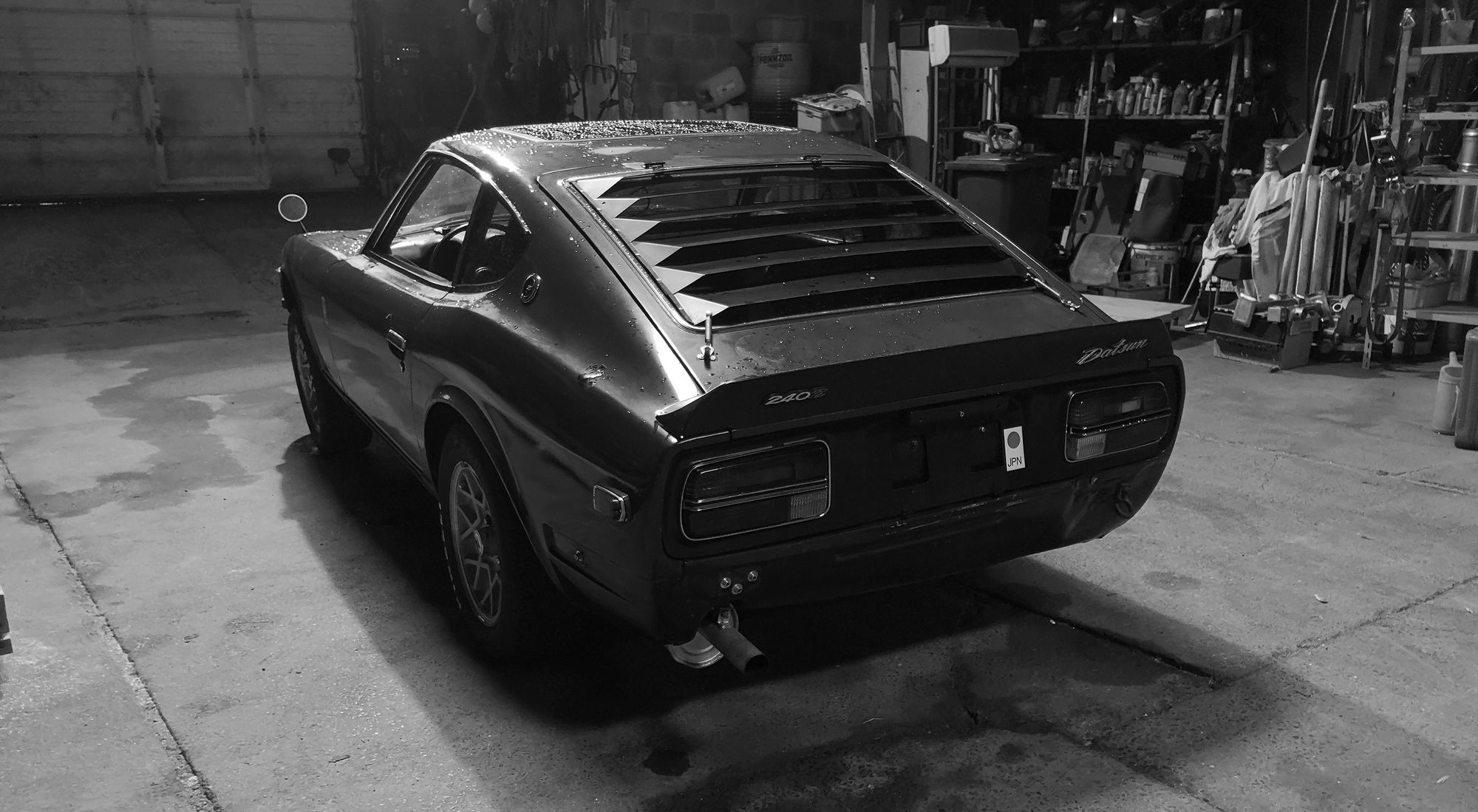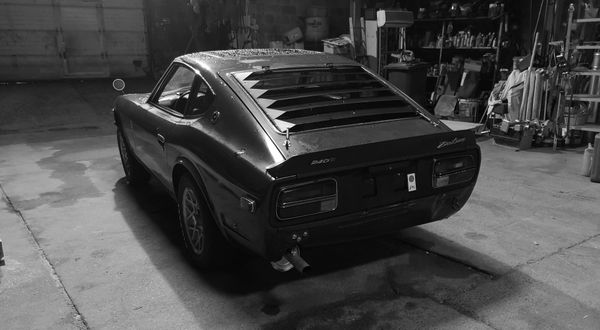 We are the 23 December 2018, today is a good day, i'm waking up and get ready for a one hour ride through Belgium to get the base of my new project ...
A 1970 Datsun 240Z.
Found on a second hand website, i got it for 6900€, at that moment i don't know if the price is right or not but what ever, i went to see the car two week earlier and the chassis is in a very good shape, the engine looked clean and dry except a missing alternator and the heater radiator disconnected (probably leaking) the most of the work is on the interior.
The previous owner "tried" to fix stuff but the work already done was unfinished or it was a bad attempt at trying to fix stuff at low cost.
So here we are, officially my new-old car is in front of me ... i'm in heaven but engine won't run (No alternator so no water pump, old fuel in the tank, a bad carb settings and the car didn't ran for one year...) no choice, we have to push the car with a flat tire...
Thanks god we are 4 ! 20 minutes later the car is on the trailer, the seller do his last goodbye and i go back to my house with my new treasure.
Once at my house i unload the car in my garage. Try some wheels i have but no one fit.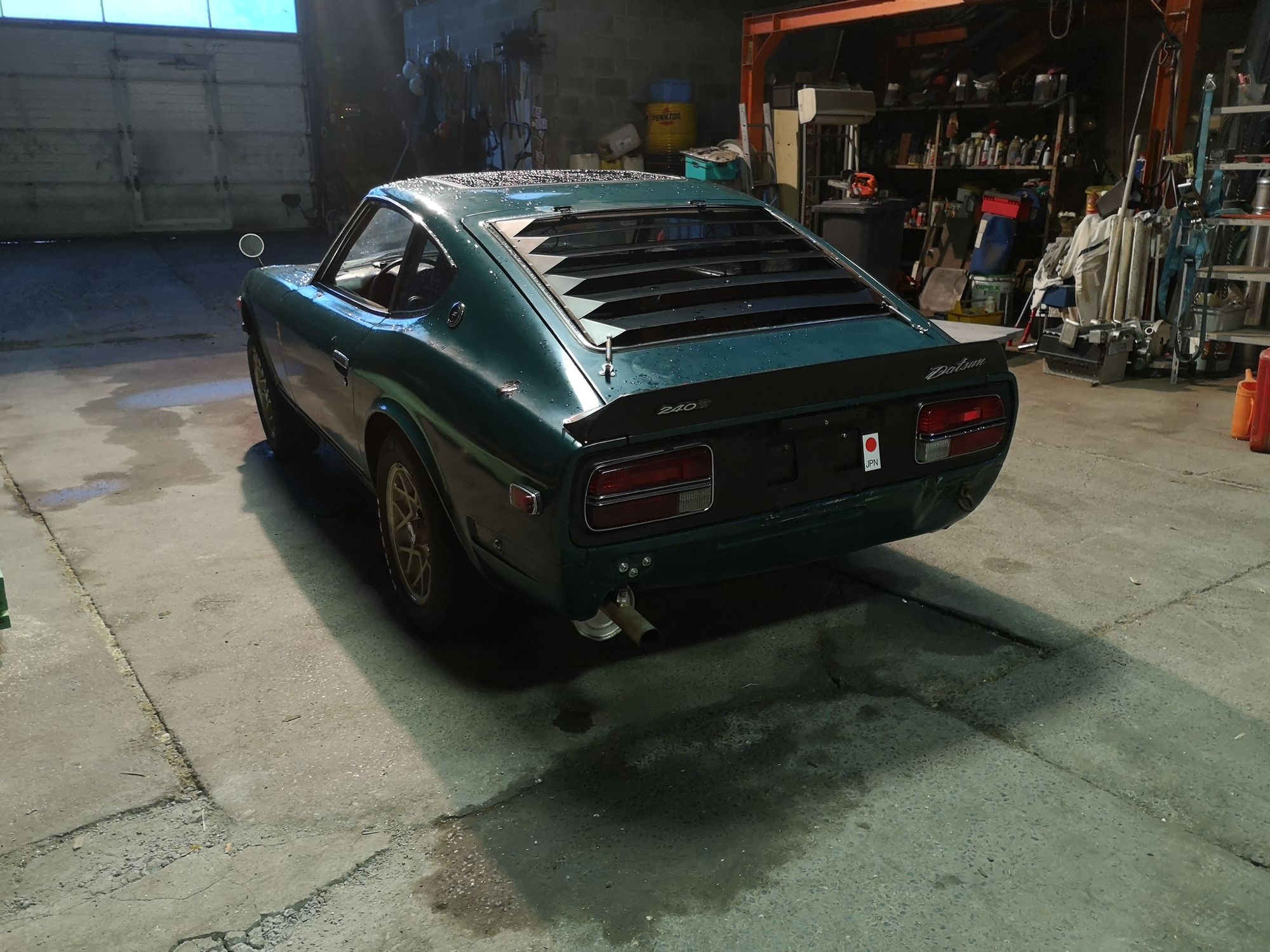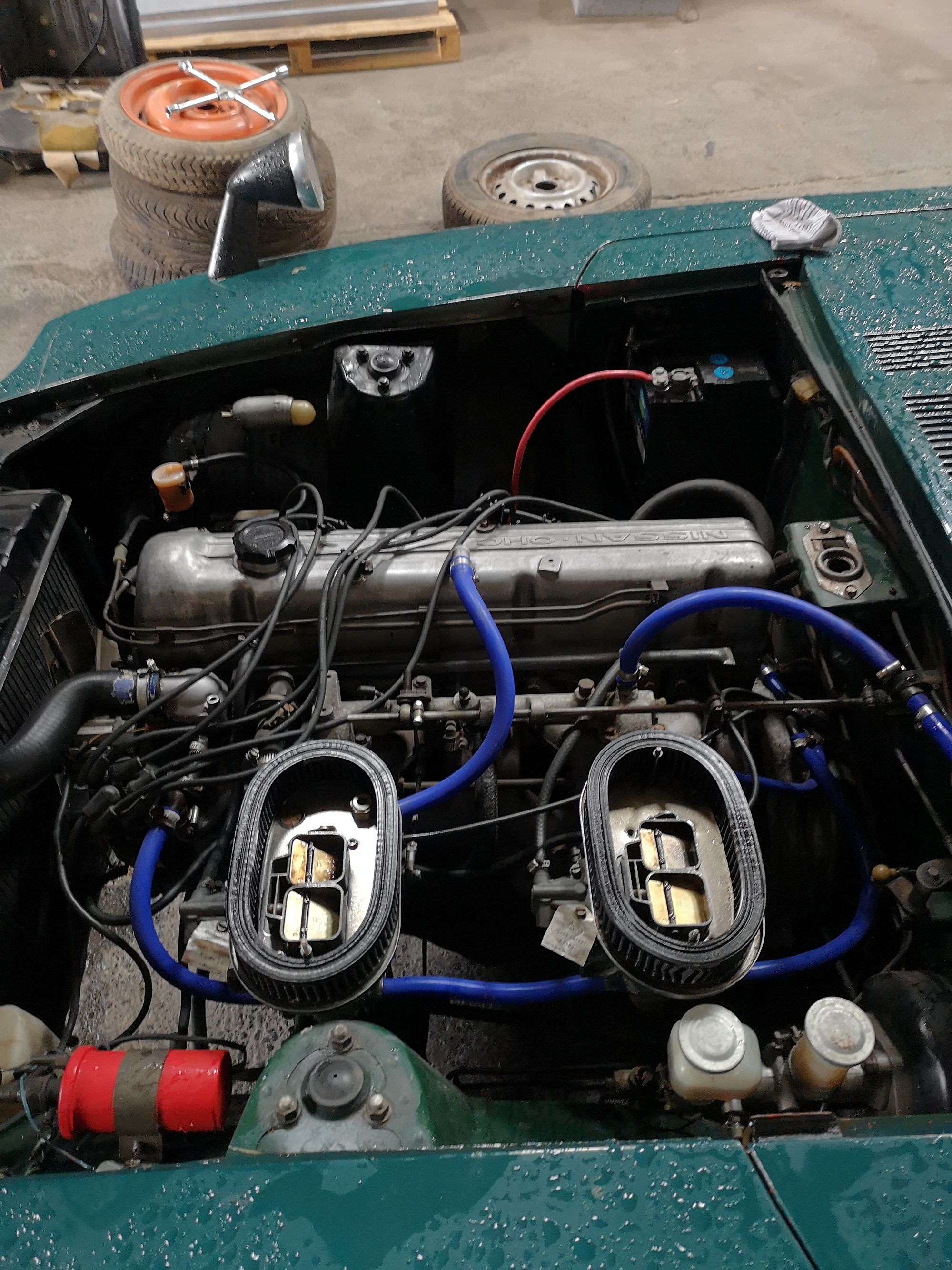 I clean the air filters, fill the tank with new gas, prime the pump and boom she's running, not for long because i still lack of an alternator so there's no water pump.
Next morning, i found a tire which has the exact size of the original tire, i go to my friend place to use his tire mounting machine and i swap the tire and try to drive few meters to check the gearbox, clutch, brakes, everything looks ok for now.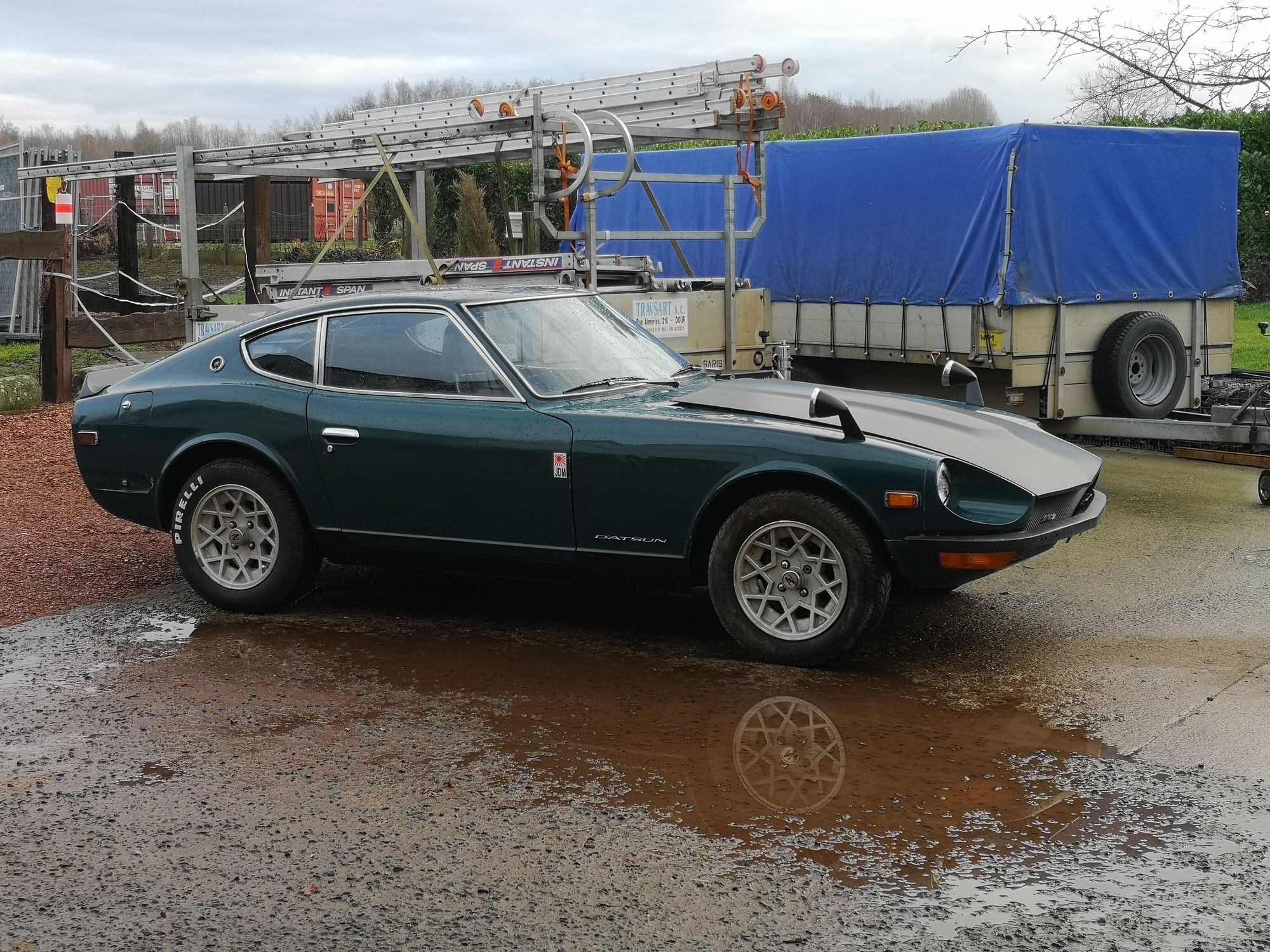 I stop for the day, it's time to prepare for Christmas Eve.
My Christmas is already a win for me with my self-gift :D