Umbreon, the evolution of my old HTPC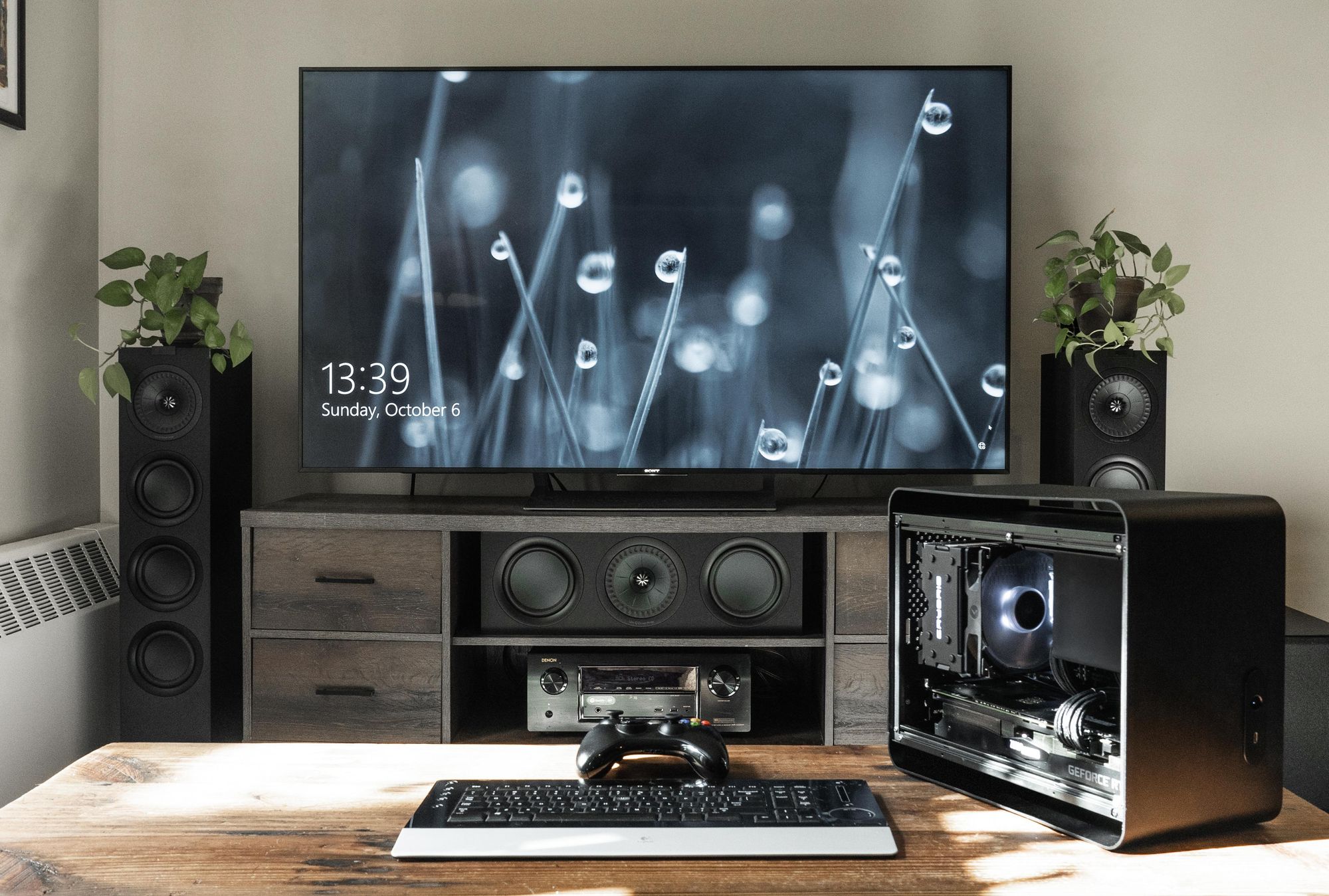 In 2017, my main HTPC named Eevee will turn 10 years old (the hardware, i only use it as HTPC for 6 years).
This old hardware was at first a Core2Duo E6750 / MSI P6N SLI V2 / 8800GTS / 2GB DDR2, with the years i've upgraded the CPU to a Q6600, the GPU to a 740GT & a little 32Gb SSD.
But more and more release are now using x265 and this old build was pretty weak decoding x265 10bit so it's time for the little Eevee to evolve !
My goal is having a silent and future proof build for 4k.
I asked on reddit #buildapc some advice about what CPU have the best performance in multimedia, the response was "Skylake" and i found this post Skylake is a more cost effective 4K h265 decoding solution than GTX 960  
As we can see in this test Skylake HD 530 vs Nvidia 960 (HEVC 4K 8bit) the HD530 kill the GTX 960 in HW decoding and it can play a 4K 300Mbps file @ 114 FPS !
So i choosed the Pentium G4520 with a ASUS H170I-PRO, i choosed this motherboard because it have a Display Port 1.2 who allow me with a DP->HDMI 2.0 to play 4K @ 60Hz.  
Skylake doesn't have HDMI 2.0 so we are limited to 4K @ 30Hz
For the RAM i'll go for a Corsair Memory — 8GB DDR4 2133MHz, faster ram help iGPU performances.  
For the disk i'll use my old Sandisk 128Go M.2, the PSU will be a Mini-Box picoPSU-160-XT and the case will be a Streacom FC5-Alpha for the design and the fanless.
Yeah it's a little expensive for a simple HTPC but i really liked this case and i have a beautiful build and no noise !