Rei, the LAN Party build (Part 2 - The build)
How to roxx in lan :D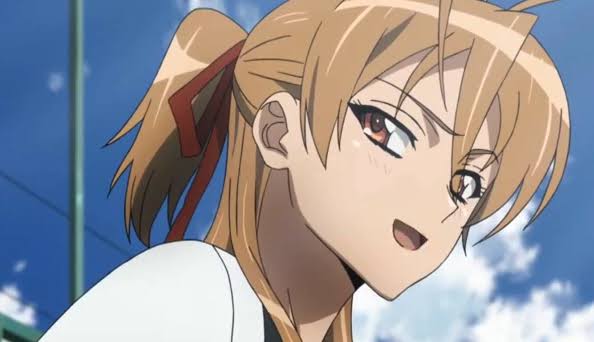 Last week i've received the motherboard ! :D
Right after i started to place the ram and the cpu (4x4Gb G-Skill / i5-2500K)  
After a fist test in the case, i realised it'll be difficult to properly fix everything :smile: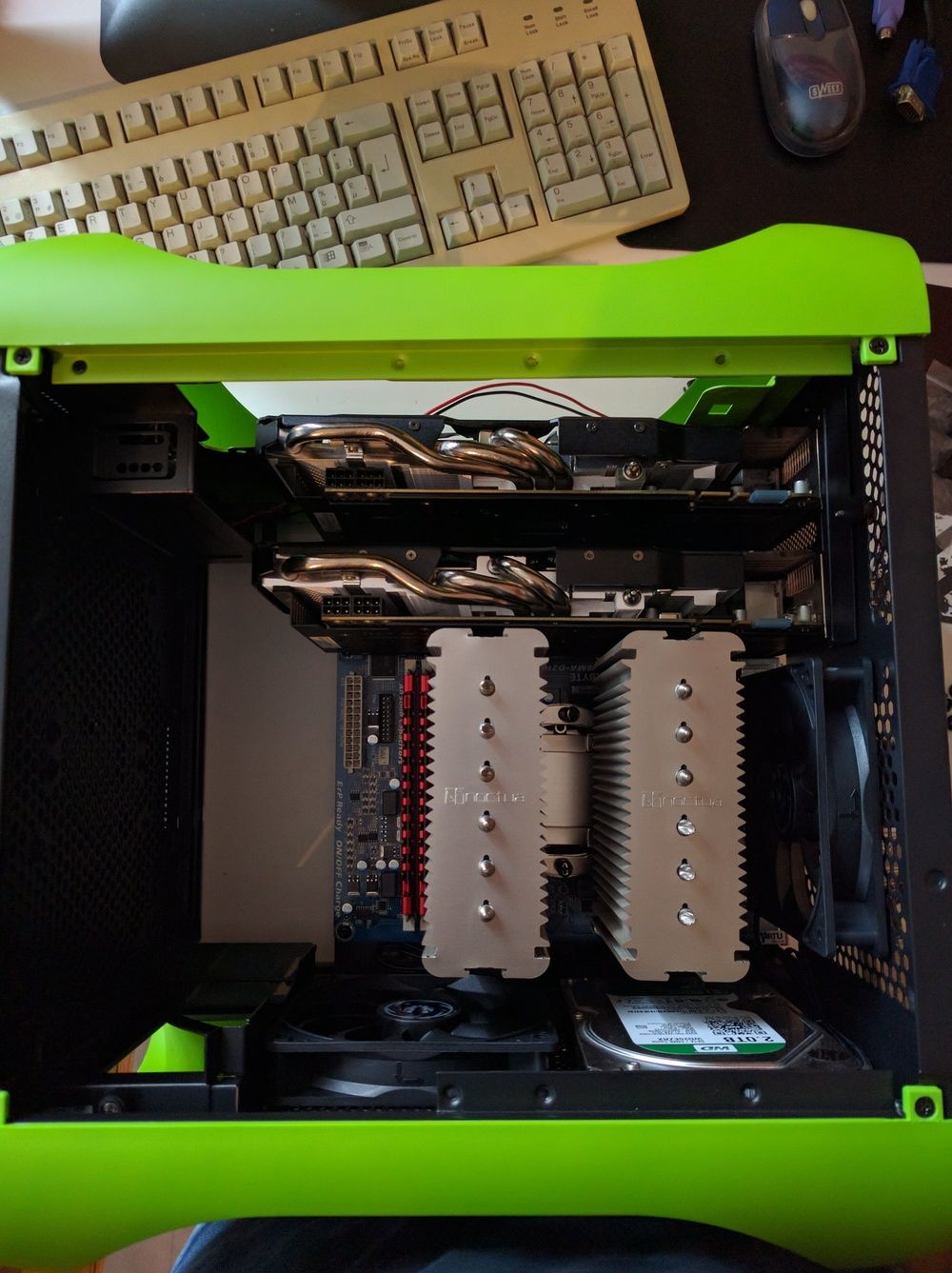 With the power supply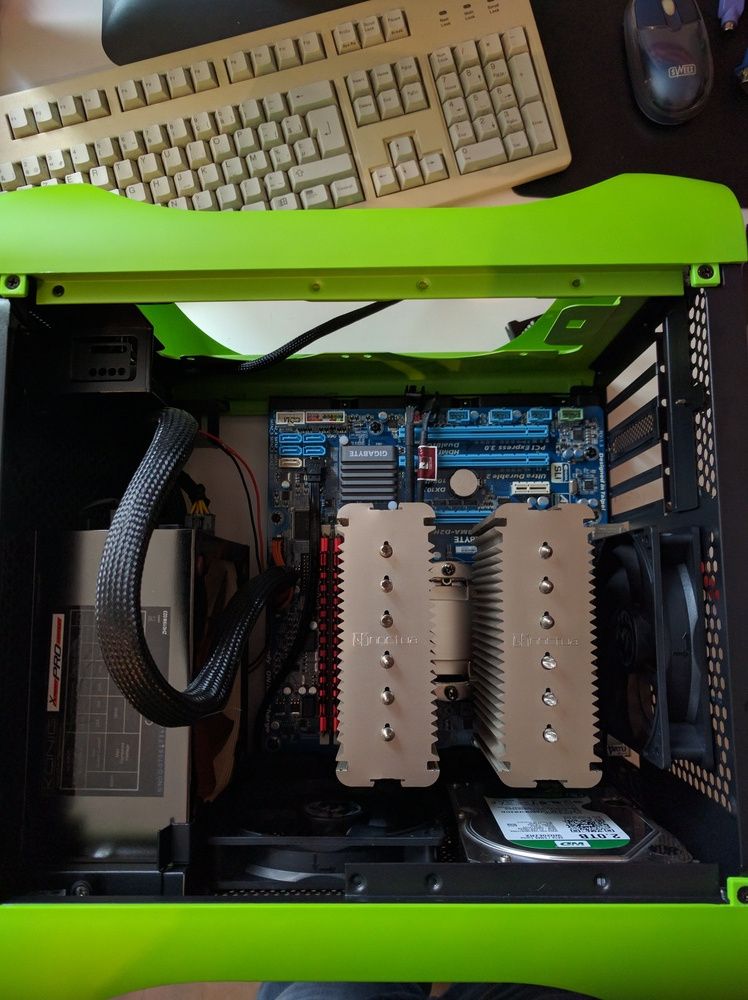 But with a lot of patience and zipties, everything fit pretty good !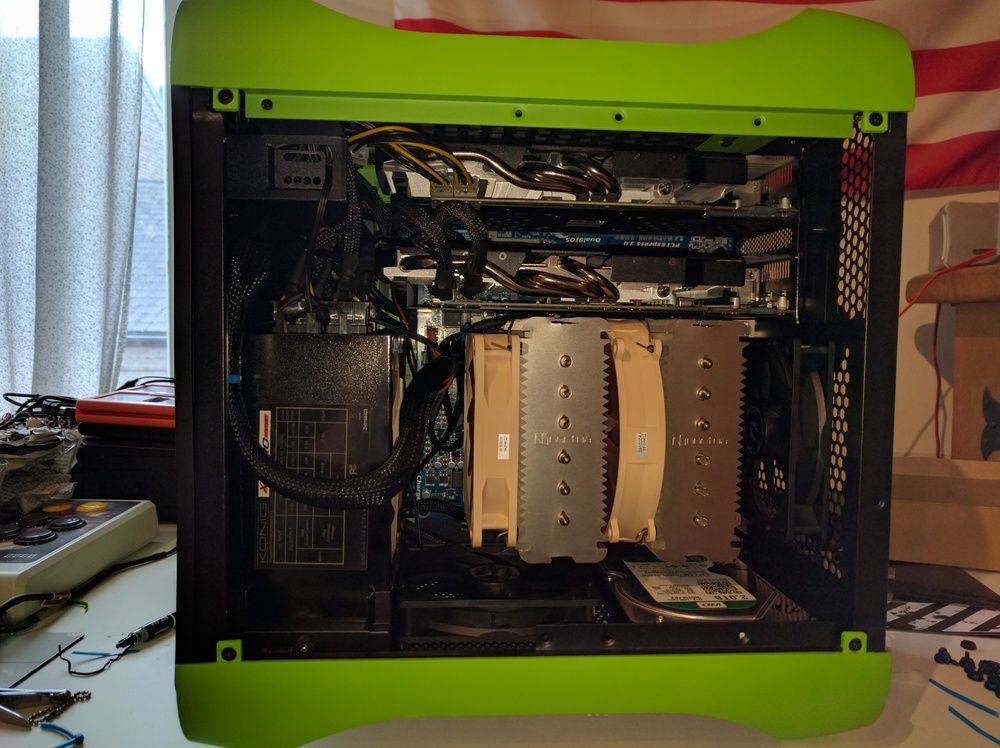 It's not perfect enough i'll change that later, i quickly need this build.
Time to turn on for the first test !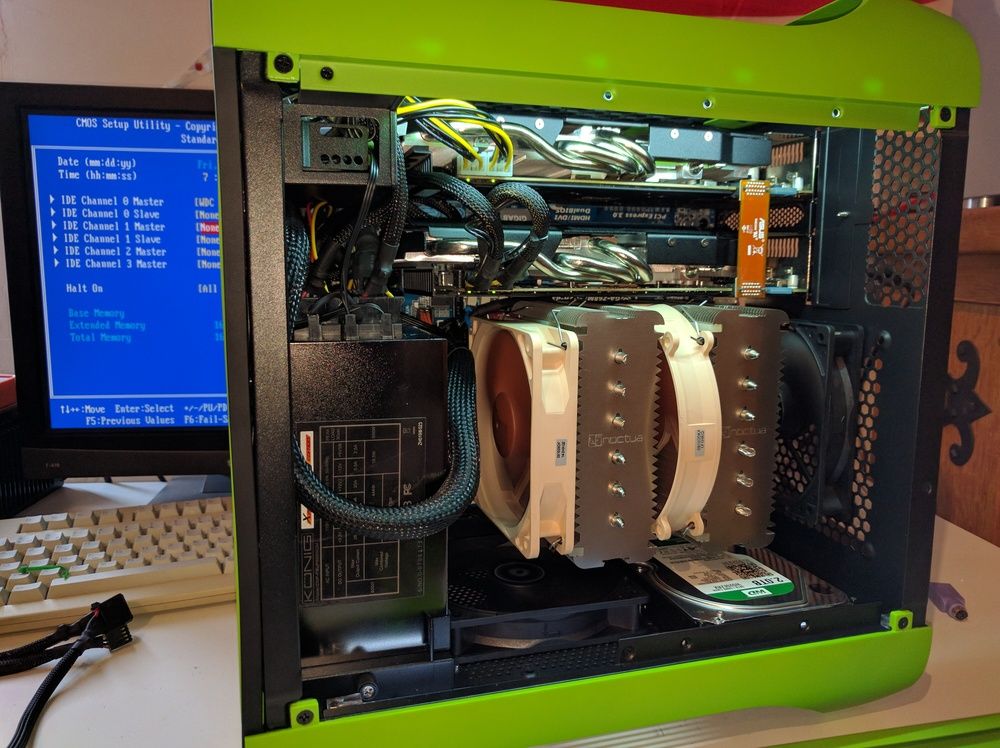 This case look pretty good when it's closed :smirk: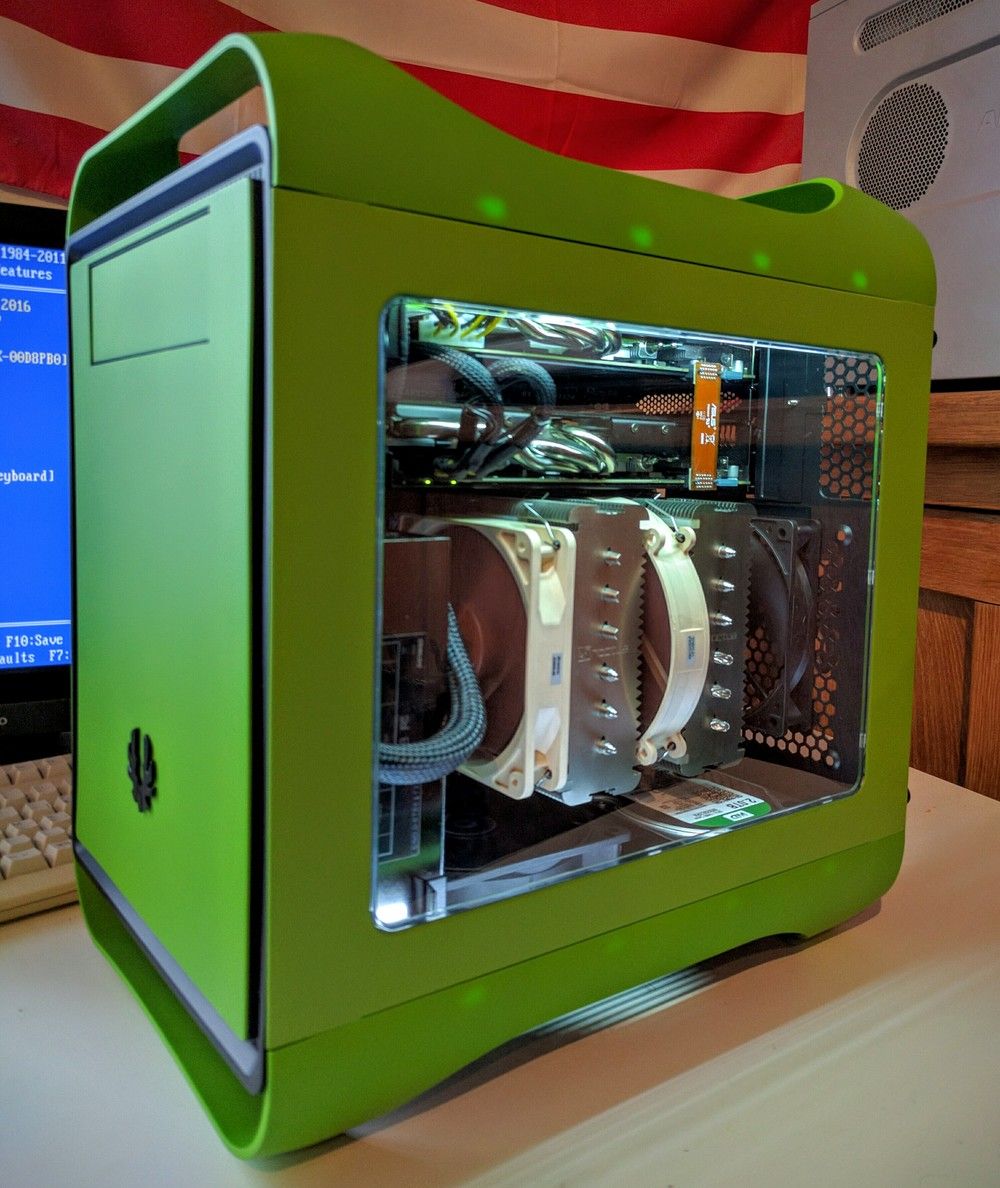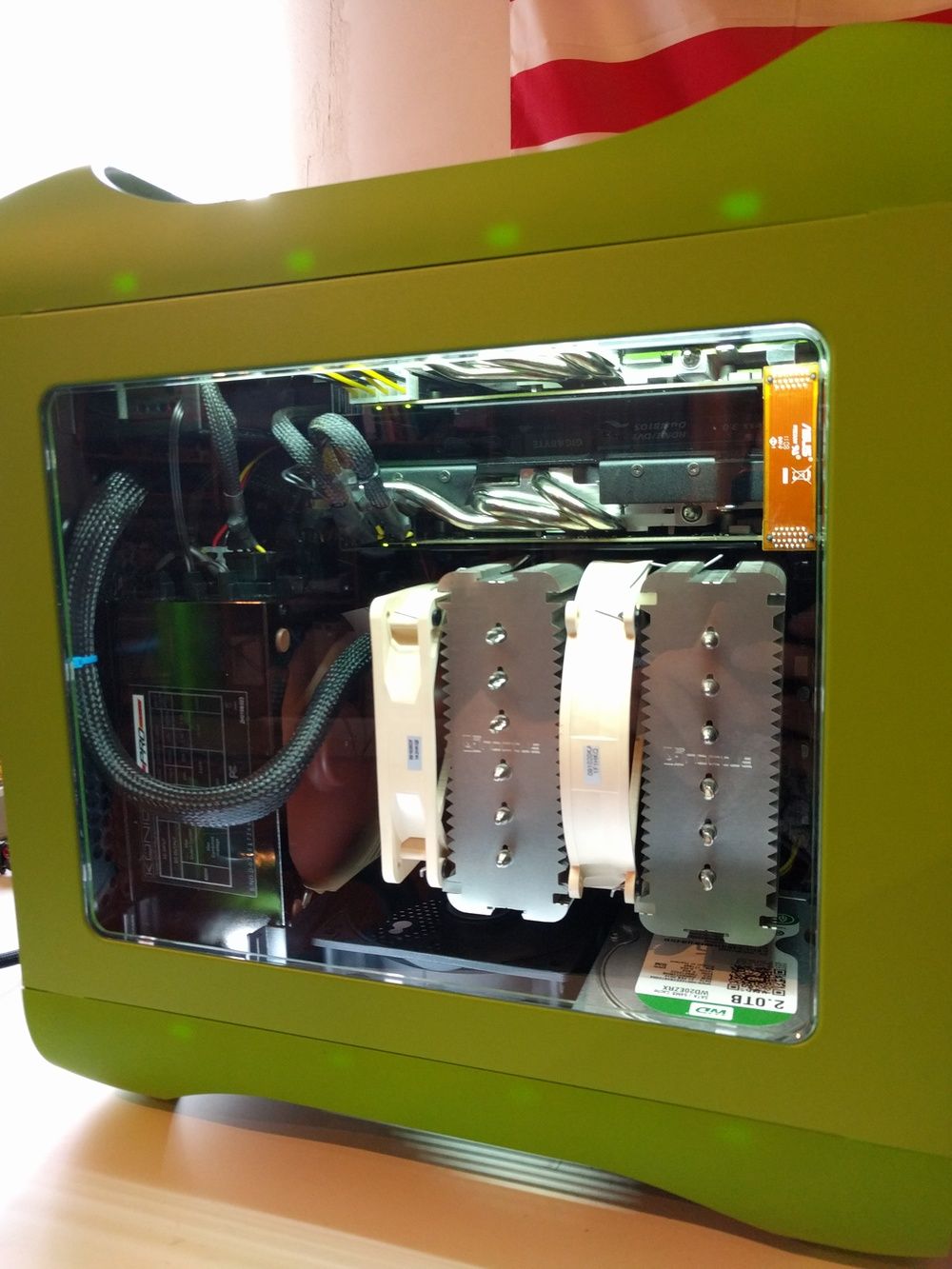 By night :heart_eyes: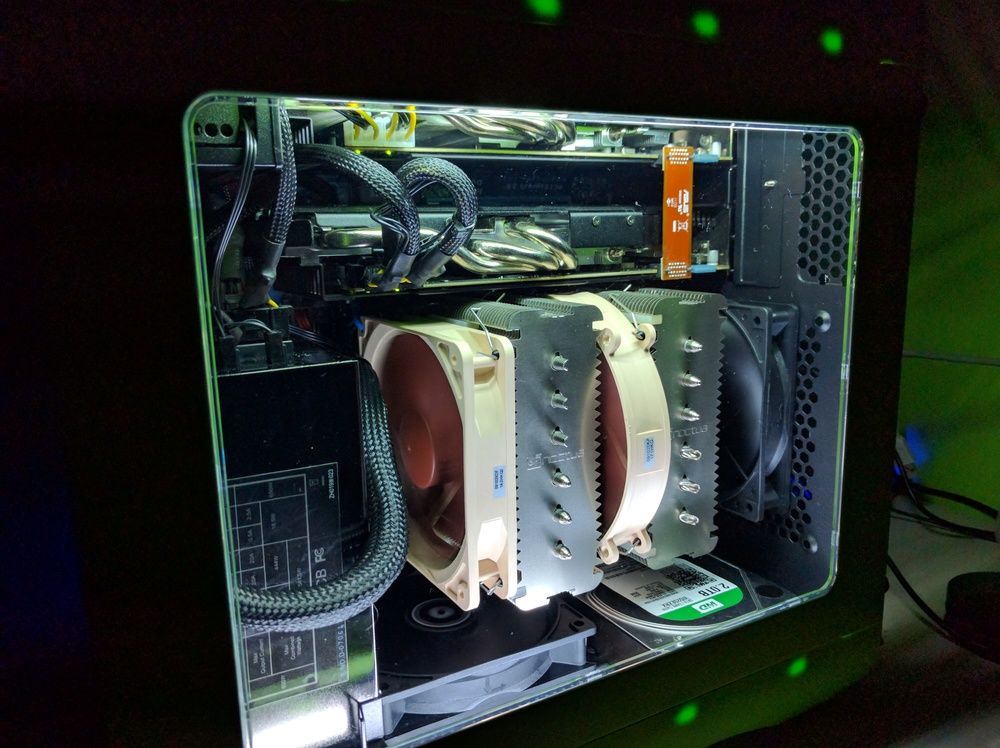 After two days of test, it's a good case but unfortunately, you can see some light leak on the plastics when the neon is on, i'll place something to keep the light inside.
The original fans are loud, but for a LAN party build it's not a problem.  
Also, because the motherboard is upside-down, the graphics card have the fans on the top and this is a lot better than in the old case !
In a normal position, ingame, the first GPU easily reach the 80°C, in this case, never more than 55°C and 45°C for the second GPU.